Specialist Services for Asbestos Abatement at the Rudolfstiftung Hospital in Vienna
Klijent:
Porr Umwelttechnik GmbH
Lokacija:
Austria
Trajanje projekta:
October 2009 - December 2011
Usluge:
Examination of building pollutants, environmental expert opinion, monitoring and documentation of remediation measures
Download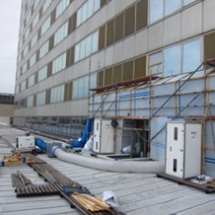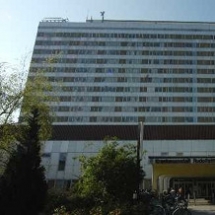 Materials containing weakly bound asbestos were detected in the window frames, window sills and the façade of Rudolfstiftung hospital.
Asbestos abatement measures were carried out step by step in different units and areas of the hospital and were monitored by iC.
In the course of the construction of the south extension to the hospital iC CES asbestos experts examined asbestos fibre occurrences in the façade and the canopy, developed a remediation plan and were responsible for project monitoring in the areas concerned. In every third remediation zone measurements were carried out to verify that they are free from contamination.